Woodstock Ski Runners was founded in 1932 and is the oldest ski club In the Eastern United States. All of the kids, and most their parents, make lifetime friendships through Ski Runners. Come join us!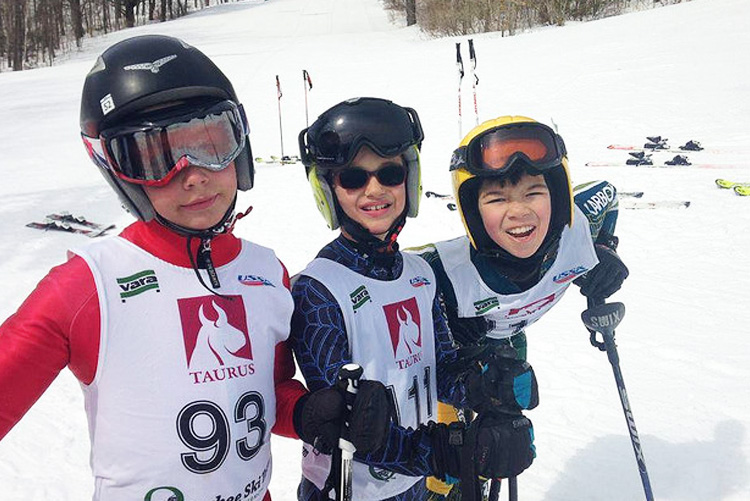 Woodstock Ski Runners offers alpine ski racing and freestyle skiing programs for participants age 6-18. We emphasize fun and provide the motivation and instruction to help your child be the best skier they can be.
Woodstock Ski Runners offers Nordic ski programs for children ages 6-14. Skiers learn basic nordic ski skills including both skating and classic style technique. The goal of our program is to give children a solid introduction and appreciation for the sport of Nordic skiing.
Our acclaimed Friday Program is open to all area children in grades 1-6 who want to be outdoors, have fun, make new friends, and learn to ski or improve their skiing.
Dear Ski Runner Families,
It is with profound sadness that we share the news of Jim Kelly's passing this past Sunday. Jim is a legend in the Ski Runners community: a longtime member, dedicated race volunteer, and former Vice President of the club.
Jim's family will be hosting a memorial visitation at the Cabot Funeral Home in Woodstock, VT Friday, September 13, from 5-7 pm. A memorial service will be held at 1:00 pm on Saturday, September 14, at St. James Episcopal Church, Woodstock, VT followed by a reception at Suicide Six.
More information is included at the link below. Jim was a great man, husband, father, and friend. We will greatly miss his warm smile and unwavering enthusiasm for skiing, Suicide 6, and the Ski Runners Family.
https://www.thevermontstandard.com/2019/09/10/james-king-kelly/
Respectfully,
The WSR Board of Directors
P.O. Box 171
South Pomfret, VT 05067