Woodstock Ski Runners was founded in 1932 and is the oldest ski club In the Eastern United States. All of the kids, and most their parents, make lifetime friendships through Ski Runners. Come join us!
Suicide 6 has offered a great new $99 season pass deal!
On the alpine side, we are excited to add a true Freeskiing Program with Head Coach and former professional Freeskier Andrew Holson. The Nordic programs have been slightly realigned regarding to age to me more consistent with our peer clubs.
The BIG NEWS is the new $99 "Book-It" Suicide 6 Season Pass for all Ski Runners participants. PLUS, for each $99 "Book-It" Season Pass your family purchases for a Ski Runners participant, you can purchase one adult season pass for $299.
More information the season pass deals at suicide6.com.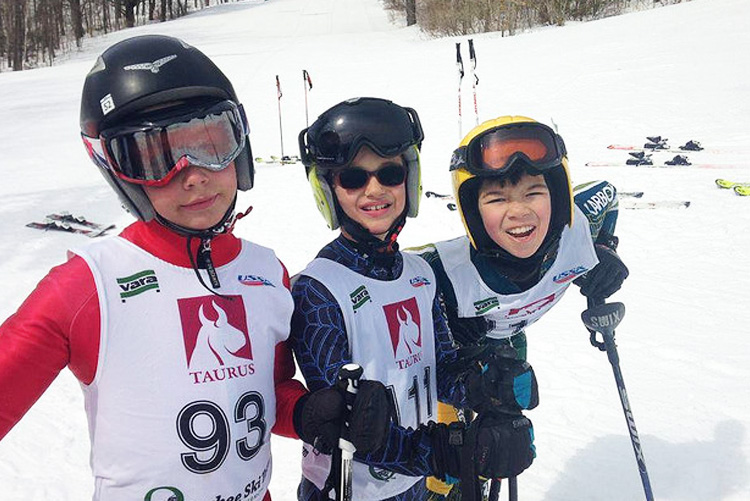 Woodstock Ski Runners offers alpine ski racing and freestyle skiing programs for participants age 6-18. We emphasize fun and provide the motivation and instruction to help your child be the best skier they can be.
Woodstock Ski Runners offers Nordic ski programs for children ages 6-14. Skiers learn basic nordic ski skills including both skating and classic style technique. The goal of our program is to give children a solid introduction and appreciation for the sport of Nordic skiing.
Our acclaimed Friday Program is open to all area children in grades 1-6 who want to be outdoors, have fun, make new friends, and learn to ski or improve their skiing.